Welcome! My name is Victoria Klum. I am a writer, photographer, and social media manager based in Raleigh, North Carolina. Please read on for more information, or you can schedule a phone consultation now.
I can help your company or organization build and structure your online presence by:
creating an ecosystem that includes your website, newsletters, social media, and other marketing materials
creating content for your marketing assets (social media, blogs, articles, and newsletters)
finding social media platforms that are the best fit for the audience they are trying to reach
Put my creative energy and experience to work for you! Scroll down to learn more, or click through to my calendar to schedule a call.
Integrating Websites And Social Media To Build Community
If you have a business, you most likely either have a website or you are planning to build one. Chances are you also have a business or "fan" page on Facebook and maybe even a Twitter and an Instagram page, too.
You may also be wondering 1) what the heck you are supposed to do with all of those pages and 2) how you're supposed to find the time to update them.
In the early days of the World Wide Web, a website functioned well as a sort of virtual Yellow Pages ad. However, today's users come to your page expecting to see content that is fresh, authoritative, and well-organized.
I can help you maintain a dynamic website that engages your audience with regular content, optimized for humans, not just search engine algorithms.
Social Media is the new word-of-mouth. Social media plays an ever-increasing role in amplifying your brand identity. Whether you intended to or not, your business or organization most likely has a presence on social media, in the form of online reviews or conversations about your brand.
Let's take control of your social media presence and build a community around your brand. Together we can explore social media platforms to determine which ones make the most sense for your company or organization and how to get the most out of the platforms you use.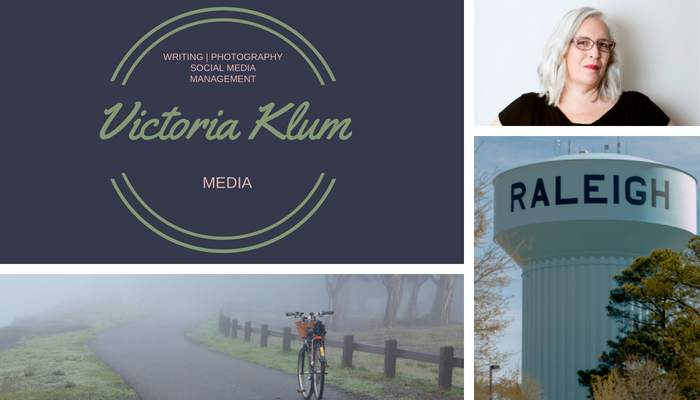 More About Victoria
A CREATIVE INTROVERT I've been a writer since I was big enough to hold a crayon and became a photographer soon after when I started borrowing my grandfather's Kodak Instamatic. As a very shy child, writing and photography have always been my conduit for creativity and exploring the world around me.
You can find my content portfolio at VKMedia.contently.com.
My writing experience includes:
business communication
journalism
copywriting
blogging
technical writing and documentation
I am adept at describing complex concepts and issues in a way that is easily understood without talking down to the reader. I have a well-honed instinct for approaching each project with the right mix of gravitas and wit.
My photography background includes:
In 2012 I won the Historic Alameda Award in the annual "Alameda On Camera" exhibition at the Frank Bette Center for the Arts in Alameda, California.
ENTERING THE BRAVE NEW WORLD WIDE WEB Long before it was known as "social media", I participated on BBS and Listservs. I was thrilled by the experience of communicating with people around the world with interests that were similar to mine, in a way that was much faster than "snail mail" and much less expensive than overseas telephone calls. Through participation on social sites like FriendFeed and Flickr, I experienced first-hand the power that online social networks have in building communities around shared interests and experiences.
Versatile and Experienced
From bootstrap startups to Fortune 500 companies, I have over 30 years of experience in an eclectic group of environments, including academic, online publishing (serving 12 million page views per month), and professional sports. I have the flexibility to work effectively on long-term projects as well as fast-paced assignments with tight deadlines.
Curious, Creative, Organized
I bring boundless curiosity and creative wisdom to your project so that I can learn what makes you and your brand unique to help you stand out from the crowd. I have 15 years of experience in managing projects and will shepherd your project from concept to launch with care and efficiency.
Let's Talk!
I'd love to learn about you and your organization and how I can be of service.
Let's connect: here's my calendar to make it easy to find the best time to talk.